High Pressure Jet Washer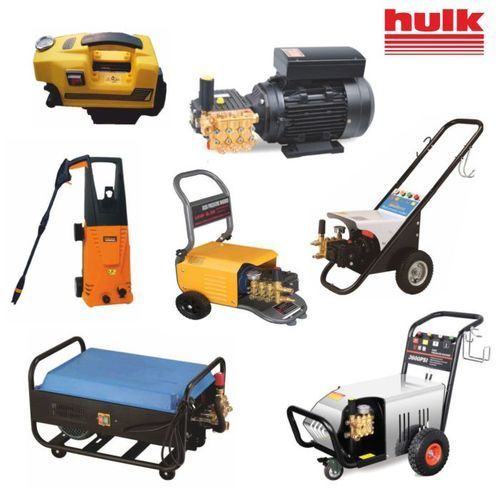 High Pressure Jet Washer
Product Code : High Pressure Jet Washer
Brand Name : Hulk
A High Pressure Jet Washer is a high-pressure mechanical sprayer used to removeloose paint, mold, grime, dust, mud, and dirt from surfaces and objects such asbuildings, vehicles and concrete surfaces. The basic pressure washer consistsof a motor (either electric, internal combustion, pneumatic or hydraulic) thatdrives a high-pressure water pump, a high-pressure hose and a trigger gun-styleswitch.



Different types of nozzle are available for different application. Some nozzles create a water jet that is in a triangular plane (fan pattern), others emit a thin jet of water that spirals around rapidly (cone pattern). Nozzles that deliver a higher flow rate lower the output pressure. Most nozzles attach directly to the trigger gun.

Washers are dangerous tools and should be operated with due regard to safety instructions. The water pressure near the nozzle is powerful enough to strip flesh from bone. Particles in the water supply are ejected from the nozzle at great velocities. The cleaning process can propel objects dislodged from the surface being cleaned, also at great velocities. Pressure washers have a tendency to break up tarmac if aimed directly at it, due to high-pressure water entering cracks and voids in the surface.
Contact Details
LOKPAL INDUSTRIES
A-6, Sector-3, Gautam Budh Nagar,Noida - 201301, Uttar Pradesh, India